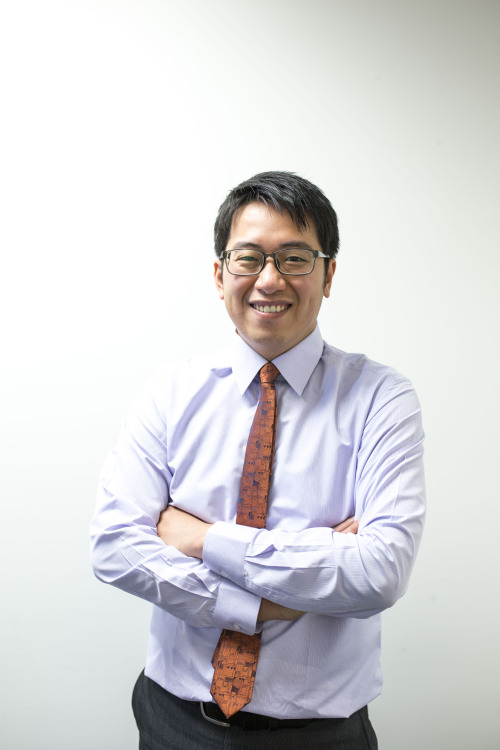 Paterson Burn Optometrists are thrilled to welcome multi-lingual optometrist Roger Lee to the business.
Roger Lee was born in Taiwan and at the age of fifteen he migrated to New Zealand with his family, and settled in Hamilton. After attending St Pauls Collegiate, he went on to complete his Bachelor of Optometry at the University of Auckland. After graduation he practiced in Whanganui and Hawera. Roger is currently finishing his Master of Science (Optometry) this year with University of Auckland.
Roger said "I found my attitude towards optometry matches the vision of Paterson Burn Optometrists, 'To improve people's lives by providing them with the best vision solutions' ".
Chief Executive Officer Darren Savage said "We're pleased to have Roger join Paterson Burn Optometrists, particularly with his expertise in Orthokeratology and myopia control. His bilingual skills are already proving to be a fantastic asset for the business".
Roger's specialities are Ortho-K (a non-surgical procedure that gently reshapes the surface of the eye using contact lenses), Myopia Control and Dry Eye.
Rogers hopes that a larger proportion of the Asian community will seek proper eye exams. He knows that many in the community are reluctant to visit an optometrist, and is anticipating that being able to consult in Mandarin may ease any concerns they have. "Hopefully clients who are nervous about seeing an Optometrist will find it less stressful knowing there is no language barrier".
Outside of work Roger plays badminton, table tennis, the piano and the zither (Gu-Zheng), and enjoys cooking, especially Kiwi-style barbeques, and watching movies.
Roger currently works out out of three practices in Hamilton - Hamilton practice on Anglesea Street, Chartwell practice on Lynden Court and Gates Optometrist on Barton Street.